Obtaining Android Root access gives additional features but It is at times not that simple and comes with the risks aswell. How about if you can get root access on your phone without actually rooting your device or going through all the long process, of unlocking your bootloader and flashing a custom recovery followed by a custom root enabled rom. There is an App which allows you to bypass the root requirement so you can use rooted apps on your unrooted phone.
Give Me Root
Root has its pros and cons like you can have extreme level of command on your phone but with the risk of breaking your phone and occasional software issues. Rooted phones are also exposed to hackers as only an infected rooted device would allow a hacker to read your WhatsApp and Facebook Messenger chat content. But rooted phones allow you the level of control and customization that none rooted phones can not imagine. The risks might want you not to try rooting your smartphone while still being curious about trying it out, Luckily VMOS App is something which will delight you
VMOS (Virtual Root Android)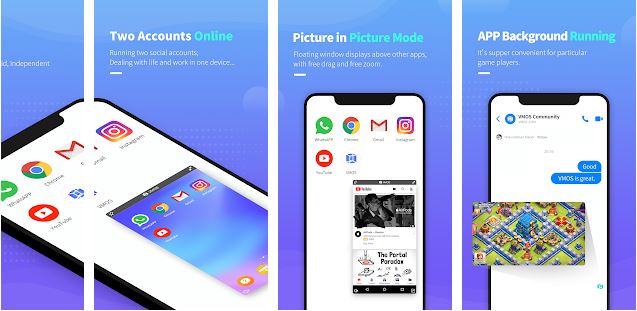 VMOS lets you make a virtual android on your device. Think of it as two android devices in a single device. VMOS is not just for rooting though. With VMOS you have the option to stay unrooted or root the virtual device.
VMOS is an APP software based on Virtual Machine (VM). The VMOS system can activate root by one-click. VMOS can be installed in the form of a normal APP to Linux or Android system through VM technology. It's also a one-click App cloner. Moreover, VMOS is not controlled by the host system. (Android on the phone).
NOTE: VMOS is basically used to have two android devices in a single device. The first android is the one already available inside your phone and the second one will be created by VMOS. This app can be used to have another android device without root. It is up to you to choose if you want another unrooted device or a rooted device.
How to Enable Root in VMOS
VMOS will not get you root access by just installing it. Follow the steps to get root access:
Install VMOS from Google Play. (It is free)
Open Settings inside VMOS.
Tap on Developer Options 7 times.
In the Developer Options turn on the "Root" toggle.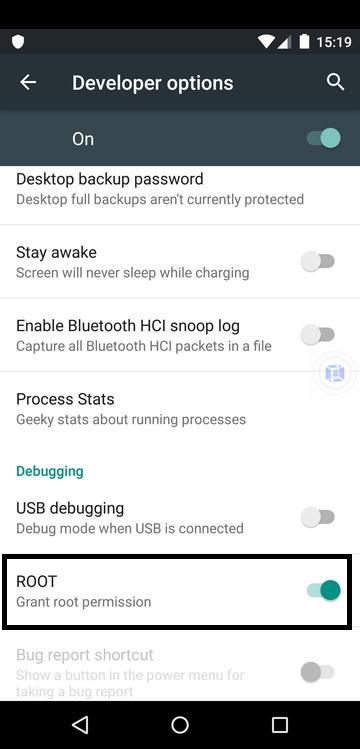 You can now verify the root by using any root checker available.
You would need a decent smartphone to run VMOS. VMOS system requirements are:
Android version higher or equal to Android 5.1
32 GB storage or higher. (ROM)
3 GB RAM or higher.
Advantages of using VMOS
Apart from the biggest feature of VMOS which lets you have root , VMOS can also provide you additional advantages
You can have two systems in a single device.
It is your choice to keep the virtual system unrooted or to root it.
You do not have to download apps already downloaded on your device to use them on VMOS's virtual system. Simply open the "File Transfer App" which is available by default in VMOS. Choose the apps you want to have on VMOS and simply click on Import.
Exporting anything to your real phone is also available by the "File Transfer App".
You can change the screen resolution using VMOS.
You can quickly switch between the real and VMOS's system at anytime which is very convenient.
What do you think about this Android Virtual Technology? I find it very interesting and would be testing it out in detail. You can keep the VM running in the background so switching with the magic floating button is easy and happens without any delay. It also comes with an app import feature,although some apps might break if you use that feature but you can always install those apps through Google Play.