This tutorial will allow you to make a 'Ghost Profile in Telegram' , allowing you to keep a blank name in Telegram , Your Username in Telegram will be invisible at all platforms and will stay that way even when you join a group or channel and everyone will just see a blank profile in Telegram
Since the discovery of my blank reverse character , I have shared similar tricks for WhatsApp, Instagram, LudoStar, Twitter etc. While chatting in an upcoming ICO Group, members of that group asked me to show them how they can make their Telegram Profile as I did. So let's start with enabling / activating Telegram Ghost Mode.
[Demo] Invisible / Blank Profile on Telegram
Before I dive into the tutorial part, I thought to share some screenshots which will show you how the ghost mode / blank profile will look on Telegram :
How to make your Blank / Ghost Telegram Profile
Follow these simple steps to make your telegram profile a ghost account
Step 1 : Open Telegram and go to Settings
Step 2 : Click 3 Dots and select Edit Name
Step 3 : Paste Blank Character for Telegram in the Name field and tap the Check. (Blank Character is shared in next paragraph )

Step 4 : Enjoy your Ghost Telegram Profile 🙂
Download Blank Character for Telegram
Update May 2020 : Telegram updated their back-end to disable blank character, so It took me a day to find another working Blank Character, which will work in keeping blank name on telegram along with sending blank messages… Enjoy !!!
Download the Blank Character for Telegram to make invisible profile and also check out my test Telegram channel with invisible name which you may join to see the code working
Copy the Space visible between the red brackets [ㅤ]
Join our Telegram Channel which has an Invisible Name : https://t.me/TeIegramDevTeam
[Guide] Telegram Channel / Group with Blank / Invisible Name
By now you must have figured it out that using the above technique you can very easily use the same blank character and use the same character to have a blank name for your Telegram Channel or Telegram Group. Trick is simple while creating Group / Channel just name it by using the Blank Character you copied from above.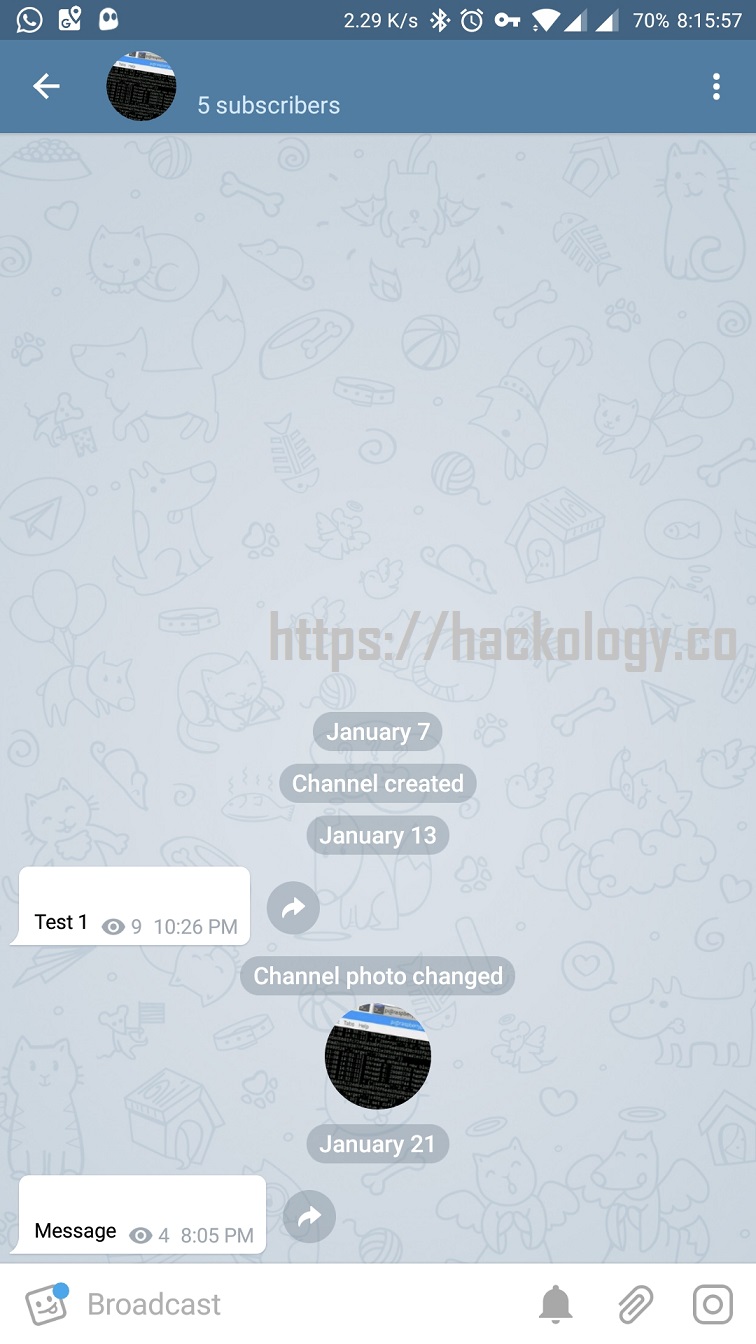 That is all on how to activate Telegram Ghost Mode by just using the blank character 🙂
If you want to do something similar with some other App or Service let me know , I'll work that out too …